Board of Governors: Sarah Burkemper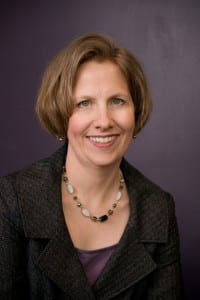 Board of Governors
Truman State University
Sarah Burkemper, Troy, Mo.
Sarah (Hartmann) Burkemper is a certified public accountant and a certified financial planner who has her own practice. She served as the public administrator for Lincoln County (Missouri) for twelve years, retiring from the position in December 2008.
Burkemper was a Pershing Scholar at Truman and graduated cum laude with two bachelor's degrees and a master's degree in 1992. She was named Outstanding Graduate Student in Accounting by the Business and Accountancy Division in 1992 and went on to receive a master's degree in International Affairs from Washington University in 1997.
Burkemper was honored as Truman's Alumna of the Year in 2006. She currently serves as president of the Truman State University Foundation and previously served as a member of the Truman Board of Governors from March 2001 to June 2007.
A resident of Troy, Missouri, Burkemper is a graduate of the CORO Women in Leadership program. She is chair of the Lincoln County Health Foundation's Board and is also on the board of Community Opportunities (the county's Senate Bill 40 board).
Burkemper was appointed to the Board of Governors in March 2012.