B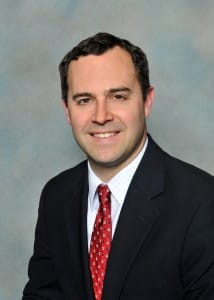 oard of Governors
Truman State University
Michael A. Zito
Out-of-State Member
Michael A. Zito is a partner in the law firm of Shook, Hardy & Bacon, LLP, in Washington, D.C. He served in the United States Army Reserves from 1991-2012, and held the rank of Major in the Judge Advocate General Corps.
He graduated with a Bachelor of Arts degree in History and a minor in Military Science from Truman State University in 1992. He received his Juris Doctor degree in 1996 from the University of Missouri School of Law in Kansas City.
While at Truman, he was involved in the Reserve Officer Training Corps, Delta Theta Phi historical honor society and Alpha Kappa Lambda social fraternity.
Zito was appointed to the Board of Governors in March 2011.