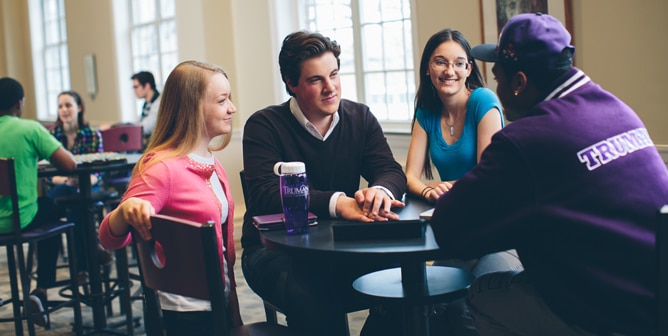 Truman's vibrant, active campus is made up of a community of learners. Individually and collectively, people at Truman are driven to know, to learn, to understand, and to extend the reach of shared knowledge.
A Connected Leader

The University president exemplifies the Bulldog spirit by engaging with the Truman community at activities like Coffee with the President, casual events where any member of the campus community can ask questions about issues facing the University.
Bright and Curious Students

The typical Truman student asks the tougher questions and pursues the more complicated answers. They challenge each, care about each other, and want to make the world better. Virtually all of our nearly 240 student organizations undertake advocacy, service, or professional preparation.
Student Stories>>
Dedicated Faculty

Our professors display a strong commitment to quality teaching by pushing students to think, to question and to lead. They advise academic clubs and honor societies. They suggest internships and research. And they guide, mentor, and challenge students to explore the questions that matter both in and out of the classroom.
Faculty Stories>>
Successful Alumni

The curiosity that fuels Truman's intellectual pursuits produces accomplished alumni — people who are constantly questioning, learning, understanding, and expanding a shared knowledge base in a wide range of industries and professions. They pursue lives as capable professionals, engaged citizens, and supportive colleagues.
Alumni Stories>>
Dedicated Staff

All across campus, helpful staff can tell you all sorts of information about Truman and answer questions ranging from the location of the best group-study areas in the library to hours for the Rec Center to types of financial aid, including scholarships and work study.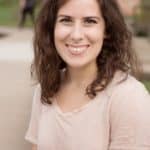 My favorite part about Truman is its learning environment. Through its professors, classes, and programs, Truman encourages its students to be curious, lifelong learners.