Rankings & Recognition
value in the nation among public colleges & universities (Consumers Digest 2015)
National Rankings and Recognition of Academic Quality and Affordability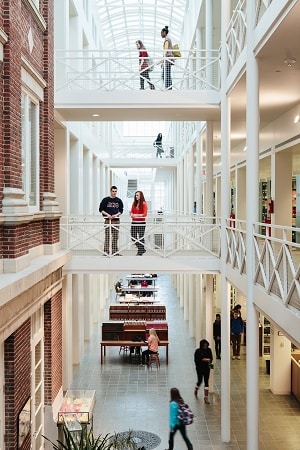 National recognition and rankings consistently praise Truman's lively learning community. And the message is loud and clear—Truman has earned a reputation for offering a top-ranked education and an outstanding economic value. As a result, Truman is consistently ranked among the nation's best colleges and universities. And you don't have to take our word for it. Here's what others are saying about Truman State University.
One of the Best Universities in the Midwest
Ranked for 19 consecutive years as the No. 1 Public University in the Midwest region. Truman was also recognized in the sections for "Strong Commitment to Undergraduate Teaching," "Great Schools, Great Prices," "Most Innovative Schools," and "A-Plus Schools for B Students." — U.S. News & World Report's "America's Best Colleges," 2016
Read more»

Named the best "hidden gem" college in the state of Missouri. — College Raptor, an online resource for making more affordable higher education choices (2015)
One of the Nation's Best Values for High-Quality Academics
No. 1 on the Consumers Digest list of best values for public colleges and universities.—Consumers Digest, June 2015
Read more»
No. 19 on Kiplinger's list of the 100 Best Public College Values in the nation. The report features schools that combine outstanding academics with affordable costs. Truman is the highest-rated Missouri school on the list and was the only university in the state to be included in the top 50. Truman is also ranked 12th in the nation for best out-of-state value and is highlighted as one of the 25 Best College Values in the Midwest."— Kiplinger's Personal Finance magazine, 2015
Read more»
One of 20 public colleges profiled as a "Best Buy" school. — Fiske Guide to Colleges, 2016
Read more»
Truman "offers a private school education at a public price," and its "comprehensive financial aid programs can be used to make sure that students are able to focus on their studies."— Colleges That Pay You Back: The 200 Best Value Colleges and What It Takes to Get In, published by the Princeton Review, 2015
Truman ranked No. 40 on the list of best public colleges in America based on 19 indicators of academic excellence, affordability and diversity.—The Business Journals, 2015
"A nationally recognized leader in curriculum innovation and one of the best education values in the nation." — Barron's Best Buys in College Education, 11th Edition
Smart School
Truman made the list of smartest schools in the country published by Business Insider (2015).
Read more»
A College of Distinction
Truman was recognized as a College of Distinction for its commitment to engaged students, great teaching, vibrant community, and successful student outcomes. A College of Distinction is...

Nationally recognized by education professionals as an excellent school.
 Strongly focused on teaching undergraduates.
Home to a wide variety of innovative learning experiences.
An active campus with many opportunities for personal development.
Highly valued by graduate schools and employers for its outstanding preparation.
— www.collegesofdistinction.com, 2015-16
A Top Public University  
"Truman State University in Kirksville, Mo., a newcomer to the top 10 public universities, boasted the lowest tuition for out-of-state students." — USA Today, Jan. 28, 2014
Ranked Among the Top Master's Universities
Ranked No. 2 among master's universities. Truman is the No. 1 public university and the only Missouri school on the entire top 100 master's universities list. — Washington Monthly,  2015 College Rankings
Preparing Students to Make a Difference
Recognized as a top producer of U.S. Fulbright students for the 2014-2015 academic year. The Fulbright Program is the U.S. government's flagship international educational exchange program. A current objective of the program is to encourage participants to find innovative solutions to global issues such as climate change and pandemics. — Chronicle of Higher Education
Ranked 19th on the Peace Corps' list of the top volunteer-producing mid-sized colleges and universities across the country. — Peace Corps Volunteer Rankings (2015)
Truman has been on the President's Higher Education Community Service Honor Roll every year since the program launched in 2006. The honor roll highlights the extraordinary and exemplary community service contributions of Truman's students, faculty and staff in meeting critical community and national needs. — Higher Education Community Service Honor Roll, presented by the President of the United States (2014)
Talented and Smart Athletes
Truman has produced the highest number of academic All-Americans in Division II athletics in the history of the program. — ESPN the magazine
Truman has the highest NCAA student-athlete academic success rate among all public schools in Missouri and the Great Lakes Valley Conference. — Data provided by NCAA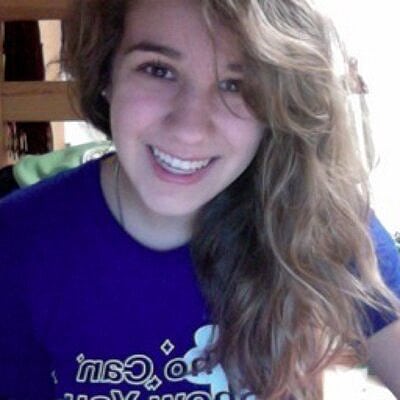 "The liberal arts and sciences have taught me not what to think, but how to think. I feel incredibly blessed to have had the opportunity to sit and think and talk through complex ideas with the leaders in their respective fields. This university has prepared me, not for a specific career with one skill set, but the tools to succeed in an ever increasingly diverse and complex society."
– Caroline Hamera, Communication Major/Spanish Minor