21st Annual Comer's Bulldog Reunion Held in Nashville, Illinois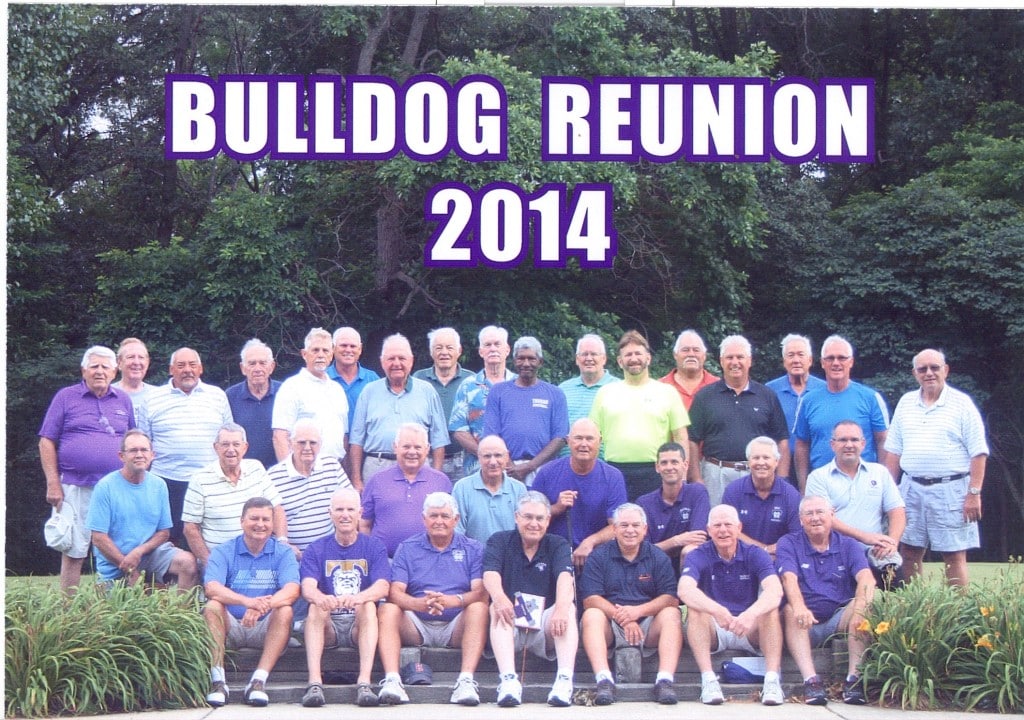 Bulldogs representing four decades gathered in Nashville, Ill., for the annual "Comer's Bulldog Reunion" held June 27-29 in Nashville, Ill. Approximately 40 former Bulldog athletes participated in the festivities that included socials, meals and an 18-hole golf scramble at the Nashville Country Club.
The winning team of Wayne Schroeder, Dennis Sissom and Bill Seman fired a 58.
The event is hosted annually by 1968 graduate and former Bulldog football player Paul Comer. Among the attendees was long-time Bulldog assistant football and golf coach Bill Richerson, a 1953 graduate from Glen Ellyn, Ill.
PHOTO: Front row, L-R: Mark Gambaiana, Lou Coco, Barry Deist, Paul Comer, Gene Ball, John Glore, and Jerry Meyer. Row two: Brad Carter, Al Schif, Bob Jarrett, Tom Kahl, Jim Dattilo, Bill Seman, Charles Hunsaker, Pat Elliott, Bryan Carter. Row three: Billy Carter, Dennis Sissom, Mel Loncaric, Steve Garrett, Bill Richerson, Dickie Ray, Mike Jaffe, Pete Cirrantano, Pat Butler, and Nick Katsaras. Row Four: Don Sparks, John Newcomb, Bob Bradley, Russ Braudrick, Bob Brown, Larry Crooks, and Mike Works.